The Woodlands' Best Septic Tank Service & Repair Company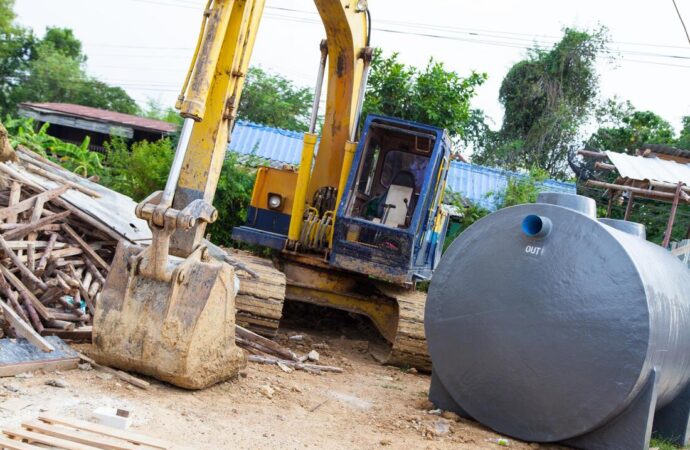 When you are looking for a good place to live in, you will have to focus on how is safety around it. Does it have a low crime rate? Can you find places to visit and good educational facilities? What about the services? Is it possible to access what you need when it comes to problems and projects? All this has relevance, and many people tend to ignore the right questions by answering others that are not ignorant or not important but are for sure less relevant than this.
In the case of being able to find services, sewage-related ones should be included among the ones you can access easily or you will have a hard time with your residential or commercial property. In The Woodlands, people access them quite often due to how needed are to clean septic tanks, repair some sewer lines, and perform other services related to the sewage system of the property. Also, property owners pay a lot of attention to maintaining their systems working properly and 100% functional, and we are including you in all this.
If you are trying to access some services that can help you with your problems and new projects, you can contact us at Metro Septic Tank Installation & Repair Group of Cypress. Our company is one of the top businesses in the industry and city. 
We have been around for over two decades and we are proud to say that we are able to deliver all the solutions and services required for both residential and commercial property owners. But what are those solutions in specific?
Most people that contact us come to us requesting septic tank installations due to the many rural areas in the city that are missing a sewage system. Also, some commercial property owners are looking for installing one in order to help with the workload of the system they already have installed. Many things are needed and we know you might have a long list, including installations in it. But if you are looking for some services like repairs and maintenance, you can count on us more than usual.
Our experts have performed maintenance and cleaning for years—since the beginning—and this made them more than capable of delivering top results every single time. We want you to have a clean and functional tank that will not give you problems in the future. All you have to do is to contact us and request this service.
We will get there and start assessing your septic tank to determine the level of waste in it. Then, our team will start pumping—if necessary—and cleaning the tank to make sure it is free of all waste, bacteria, and fungus. As for other services like drain cleaning, line snaking, sewer line repair, or more elaborated ones, you can count on us all the time and expect our professionals to deliver top results regardless of the services not being related to the maintenance of your sewage system.
We offer a variety of services at the Metro Septic Tank Installation & Repair Group of Cypress. Below, you will see the most popular services our clients & customers always ask for. But if you need something that may not be listed, don't worry. Just give us a call or fill out a form, and we'll make sure to come out to your property or business and make sure we can help you solve your septic problems
Here at the Metro Septic Tank Installation & Repair Group of Cypress, we provide the best septic tank services throughout all of Texas and specifically the Greater Houston Area. Below are the nearest cities we can offer immediate services. But if you don't see your city listed below, don't worry! Just give us a call or fill out a form on our contact page, and we'll make sure to take good care of you.
---
Metro Septic Tank Installation & Repair Group of Cypress
13333 West Rd Apt 1132 Houston TX 77041
281-305-9939