Houston's Best Septic Tank Service & Repair Company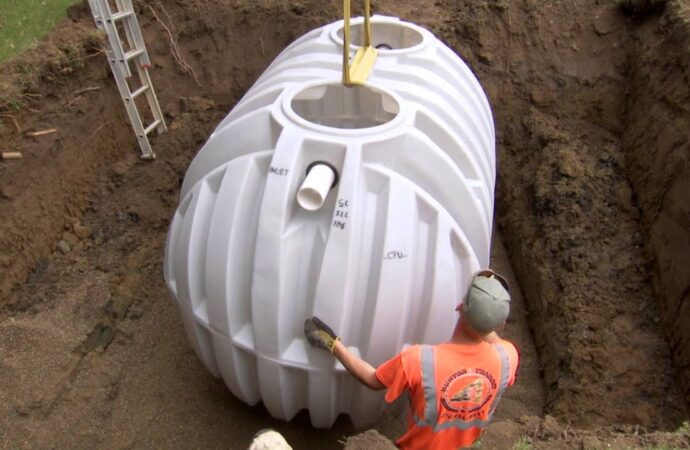 Living in metropolises and large cities has its perks. One of them is being able to find all the services you need without struggling too much or having to rely on the few options you have available without knowing if they are good or not. This means that in places like Houston, you can indeed find reliable sewage services that will deliver you the results you want. But with so many options, how do you know which one is the best for your need and projects?
To be more specific, how do you know the experts you hire will not disappoint you? Our company Metro Septic Tank Installation & Repair Group of Cypress is for sure one of the few in the city that will always deliver outstanding results. It is hard to get disappointed with us—and we say "hard" because we know we are not perfect either—due to how much we have invested in the training and equipment of our experts.
All of them know what they are doing and as a result, we have been able to add more services and solutions to our list over the years. First, we have been around for over two decades, which is enough time to gain experience in different services. Second, we have made sure to focus on quality over quantity, which is why you do not have to worry about being able to access every solution but think if the services will be good or even more than you expect. Finally, what is that problem or project that took you here?
If you are trying to access sewage services, that means you either are looking for a solution to an inconvenience or trying to get something done on your property. Whatever it is, we can deal with it for you. Our main services focus on septic tank installations and sewer line repairs, which are quite common in the entire city among both residential and commercial property owners. For installing septic tanks, we will handle every step.
From testing the soil several times to obtaining the permit to be able to install the tank as soon as possible. Yes, more than the physical work it takes to have it installed, it is also about taking care of these two steps. When they are on the check, we will make sure to start the excavation process, place the tank, and every part of the septic system to test it before covering everything with the same soil. As for sewer line repairs, they are not too common among residential property owners.
But for commercial ones, they have to deal with a few more due to all the waste that travels through the system. The workload of the sewage system influences a lot in the required services in the future. Therefore, keep this in mind as a commercial property owner. With that being said, is there something else you need? You can have a look at our website or contact us to get more information about the rest of our services.
We offer a variety of services at the Metro Septic Tank Installation & Repair Group of Cypress. Below, you will see the most popular services our clients & customers always ask for. But if you need something that may not be listed, don't worry. Just give us a call or fill out a form, and we'll make sure to come out to your property or business and make sure we can help you solve your septic problems
Here at the Metro Septic Tank Installation & Repair Group of Cypress, we provide the best septic tank services throughout all of Texas and specifically the Greater Houston Area. Below are the nearest cities we can offer immediate services. But if you don't see your city listed below, don't worry! Just give us a call or fill out a form on our contact page, and we'll make sure to take good care of you.
---
Metro Septic Tank Installation & Repair Group of Cypress
13333 West Rd Apt 1132 Houston TX 77041
281-305-9939