Top Porta Potty Rentals (Portable Toilets) in Cypress, TX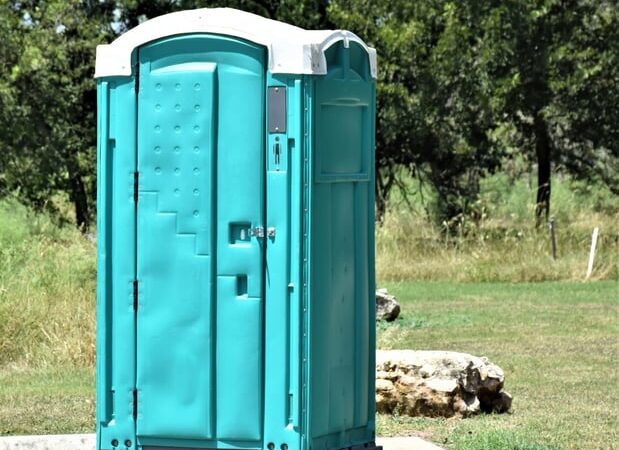 Are you maybe trying to plan an event that will involve many people in a place? We just suggest you follow the right measures during these hard times. As for the rest, are you sure you have everything in check? Planning an event is not that simple since you have to keep many things in mind to ensure it goes well all night long or during the time it will last.
The same goes for other projects and ideas like constructions or things you have been planning for a while. Thus, based on this, let's focus for a moment, on what you need to make your party and event successful. What does it take to have a good construction without any issues? People will always think about the drinks, who will assist, and all the techniques and fundamental elements that will make the event or project take place.
However, among all those options, most people do not think about the functional ones. Sure, you can have a stunning decoration, enough personnel to make it happen, and the usual things everyone considers. But what about having enough functional spaces? Like the restrooms, for example. It is not a secret for anyone that most people complain about having to do long queues to get inside a bathroom.
And we all know how disturbing it is to hold your needs until you are able to reach the restroom. This usually happens because there are not enough units and spaces in the place and thus, people end up waiting for long minutes. But what can you do as the organizer or person in charge of everything? If the restrooms available are those on the property, there is nothing you can do, isn't there?
Well, you can always rent portable toilets that come in handy for any event and situation that will take place and needs more than one toilet to cover. Or you can just get it because you know that in some situations like construction, a bathroom is always missing. But where can you get them? Porta potties are more requested than you think in places around Texas, this is why you might not have a hard time trying to find companies that can offer them and guarantee you a good service.
We at Metro Septic Tank Installation & Repair Group of Cypress, offer the renting option of several units or as many as you need for your events and construction. You can contact us to access them for different reasons and rest assured we will handle the process of placing and removing them once you are over. But are porta-potties what you need for your event? Always. We understand that many people worry about the aesthetic part of the restrooms, but you need to think if that really matters when you know you will be missing many of them in the place your party or plan is taking place.
Besides, there is more to it than the usual and traditional portable toilets you know. Our company is not a specialist in offering personalized ones or allowing you to get a specific design. However, we can add some extra services to cover the needs you can have in an event or make sure you are satisfied with the units and also the service overall.
How many do you need? 
---
This is the gold question in all this: how many portable restrooms do you need? After all, you don't want to get more than necessary but neither less. You will have problems with both situations when it comes to money and your needs. Therefore, it is important to take the time to analyze this and conclude an average number at least. 
It is not that hard to determine when you have an idea of certain aspects and elements of the event or construction you are carrying out. As for the number of people involved, if you will have drinks and food in the place, how many times do you think people will use it during the hours or days, everything is about a calculation. Our experts will help you with the whole process and make sure you are able to get the right number of units. 
In this way, you should be able to save money, obtain the toilets you need, and cover everything during your event or construction.
How to access our renting services 
---
It is as simple as if you were requesting other services we have available at Metro Septic Tank Installation & Repair Group of Cypress. Our company is always reachable since we have our phone lines open, you can send us an email, or visit us anytime. Also, the contact form we have below can be filled and you are guaranteed to receive an answer during the first 24 hours. 
It is not hard to rent porta-potties. To begin with, why would it be? The reason why we encourage you to rely on us for this service is that we have high-quality units and a large number of them available that will just cover as many as you need. And with them, the task of delivering and picking up each unit. Keep in mind that depending on the amount of time you want to rent one, the cost will vary as well. 
Sorry for jumping into this without notice, but we know you are worried about the usual question, "How much does it cost?". Portable units are not that expensive when you find a company with low rates and good deals. Besides, it is entirely about the time you will be renting them more than the number of units. 
If you want restrooms for a night, a few hours, or days, you will have to ask our staff members and experts how much it will be at the end. Just then, you will be able to agree if you want them or not. We do not want to force you into renting our portable toilets. So, take your time to make the decisions, and just keep in mind we are here for these needs of yours.
We offer a variety of services at the Metro Septic Tank Installation & Repair Group of Cypress. Below, you will see the most popular services our clients & customers always ask for. But if you need something that may not be listed, don't worry. Just give us a call or fill out a form, and we'll make sure to come out to your property or business and make sure we can help you solve your septic problems
Here at the Metro Septic Tank Installation & Repair Group of Cypress, we provide the best septic tank services throughout all of Texas and specifically the Greater Houston Area. Below are the nearest cities we can offer immediate services. But if you don't see your city listed below, don't worry! Just give us a call or fill out a form on our contact page, and we'll make sure to take good care of you.
---
Metro Septic Tank Installation & Repair Group of Cypress
13333 West Rd Apt 1132 Houston TX 77041
281-305-9939