Welcome to Metro Septic Tank Installation & Repair Group of Cypress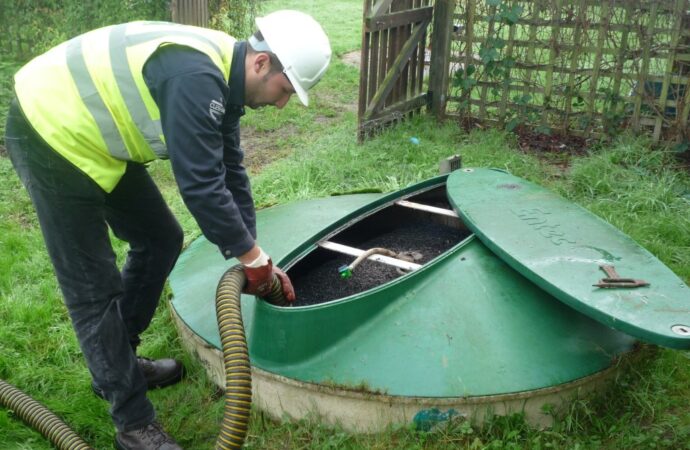 What is so difficult about owning your home or commercial property? Having to deal with every small or big problem that appears in certain areas of the house or building. Many people love acquiring a new property or the simple fact of being able to not rent for months and spend a lot of money in the process. However, even when the best option is to own it, you always have to look out for all the things you will have to handle as the only person who can take care of it.
Otherwise, how can you make sure it will be functional all the time? Of course, we know that most people worry about certain aspects like their floors, roofs, and some paintings. After all, people really think about the aesthetical elements that complement the property and make it look like it does. But in the process, they forget about the significant parts and essential ones that make it functional on another level.
Like the water system, the sewage system, and more. For this last one, you really need to be careful and look after yourself whenever you can. Either if your property has a septic tank or a sewer line, you need to make sure it works properly all the time and for this, not only the typical inspections are necessary. You have to go for all the services and solutions that can help you to maintain a functional and stable system that will cover all your needs, all the time.
For this, many property owners rely on themselves or decide to go for professionals that can help them to "do the trick" in terms of solving problems or helping with new projects. If you ask us, we highly recommend relying on experts than trying to do things on your own. We understand that many things in your home or commercial building can be handled by yourself.
Like painting a few walls or just redecorating a bit. But for such a crucial and difficult part like a sewage system, you cannot guarantee the best results with the equipment and experience you have. And one of the main reasons for so many people having problems with both septic tanks and sewer lines lies in the fact that most of them decide to do things by themselves and end up with poor results that require professional solutions. Does it make sense so far? Let's make it simple.
Poor services can only lead to more problems and expenses. Therefore, instead of going for DIY projects or ideas, why not look for professionals in your area? In Texas, sewage companies are more common than you think. The only thing you have to worry about is if the one you pick for the task will deliver what you need and expect. Otherwise, you will be at the starting point again or even in a worse situation.
We at Metro Septic Tank Installation & Repair Group of Cypress can help you with all your needs and problems to make sure you are able to have a functional septic tank or sewer line all the time. But how do we help you? By delivering certain solutions to some problems only? Most companies in this industry focus on providing installations and maintenance services. After all, those are the most requested ones among both commercial and residential property owners.
But in our case, we wanted to give more and made it over the years. This is why you must be able to find all the solutions and services available in our company that will help you with either new projects or with some problems you are facing with your system. With that being said, to what extent do we get? This is a question we are asked quite often by either clients or people who come to our company and want to know more about our services.
Well, when we say that you can find everything, we are honest about it. It is hard to believe when you think and consider all the things involved in the sewage industry. However, we have been around for over two decades, and this has given us enough time to start with very few services to move forward and offer more solutions every year. And the best part about it is that we do not neglect quality for quantity.
Therefore, whenever you decide to hire us or just contact our experts, rest assured you will find the solution and receive top results in the state and whole industry. We just want you to keep in mind that when you are going for services that involve installations or replacements, remember that they take time and effort. To know more about them and the other solutions we can offer you, make sure to continue reading.
Why we are your best option in the state 
---
Many companies are available and more than we, are able to offer you everything you need; it is about quality. Before we continue talking about us, we want you to focus on some services you have received before. It is almost impossible to be someone who never hired sewage services until now unless you are a new owner that is trying to get things done for the first time. Whatever the situation is, you have to try to compare the results some companies can offer you and the ones we can deliver. 
It is hard to know when you have not gone through all of them in terms of hiring the company and experts. However, is the company you are considering able to show you some proof and previous jobs? If it is not, you should not hire it at all. We understand some companies are quite new or have not been in the market for too long. But it is hard to hire some services when you can get at least an idea of what will be delivered. 
When it comes to us, we are able to provide you with the best results thanks to two things:
Our well-qualified and equipped professionals. 

The investments and efforts we make and put in order to obtain the desired results for every client. 
We want you to be satisfied, which is why we are always aiming for the best and not only what is enough at the moment. Also, our company has been working on all the services it provides for years. Yes, we might have some recent solutions available, but we have taken enough jobs and tasks until now to ensure you will get the best outcome. Therefore, don't worry, we will be here and make sure everything is in order for your system to continue operating properly. Or maybe help you to get things done when it comes to installing a brand-new one.
What services can be found in our company? 
---
Over a dozen. We have truly put a lot of effort into being able to offer as many solutions as possible without compromising the quality of the results. We want to be the experts and the company that is there to help you with anything that is in your hands, and we have made it so far. With that being said, our list of services is quite comprehensive. 
You will find it from septic tank installations to sewer line repairs and sewage pumps. But how do you know what you need? Most property owners contact us for a service in specific but during our inspection of the area, we tend to discover they went for the wrong one. Unless it is something very obvious and common like unclogging drains and dealing with new projects. However, we get it, you want to have a good idea of what can be done and what cannot. Thus, here are some of our most requested services you might find useful for your own needs.
How to get in touch with us
---
It is very simple to have our experts working for you, thus, we want to focus on something else before getting there. We have been in business for over two decades—as mentioned before—, and we want you to keep this in mind whenever you decide to access our services. This will give you a good idea of the experience we have acquired and what you can expect. That being said, we will help you to determine if you have problems or not.
We understand that some property owners contact us without having a good idea of what is needed. As a result, many of them go for services—in other companies—that are not what they need and spend money on them without being necessary. We will not do this. We want you to go to the services and solutions that fit your problems and projects at the same time. Therefore, expect our team to perform inspections whenever they arrive at your property or area in Texas.
We, Metro Septic Tank Installation & Repair Group of Cypress, offer services to several cities besides Cypress like Pearland, The Woodlands, Katy, Houston, and more. Do not hesitate to give us a call or send an email with your inquiries. Or you are welcome to fill out the contact form that can be found anywhere on our website. And feel free to visit us in the nearest office to your property. Our experts will help you with everything and make sure are able to get the previous services or any of the large lists, we still have for you. For more about our services, we still have a lot of information about each one on our website!
If you are spending so much money on your septic in repairs, then you need to know that this has so much more to do with yourself than any other person. Once you have a septic system in place, you must do anything possible to make sure the whole system stays in a sound situation. You have to offer your septic system all the care services, beginning from timely pumping to drainage cleaning to make sure your septic system stays in the best shape and condition possible. If you have a septic system, it is only right that you inspect it frequently.
Frequent septic tank and septic system inspection will help you to identify any problems in your septic tank on time and attend to them. It is also confirmed that frequent use of water in your septic system will keep your septic system working well for a long period. If you have septic in your home, you need to be very careful with the pumping. You need to make sure you pump your septic tank on time to avoid any incidents of contamination. If you neglect your septic tank, then that will be one way of inviting problems to it.
The drainage system is also another area that people tend to ignore. Most of us tend to wait until that bad smell comes from the drainage system before acting. This is not right and is more likely to set you back money in repairs. To make sure you keep your septic drainage system, you need to make sure you clean it more frequently. Depending on how you use your septic drainage system, it is only right that you regularly clean at least twice in two months.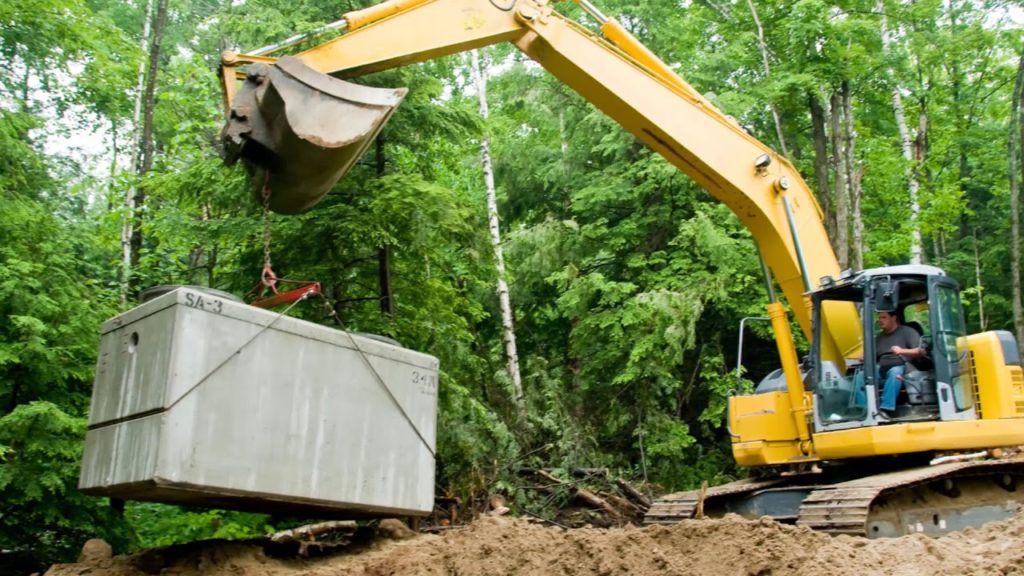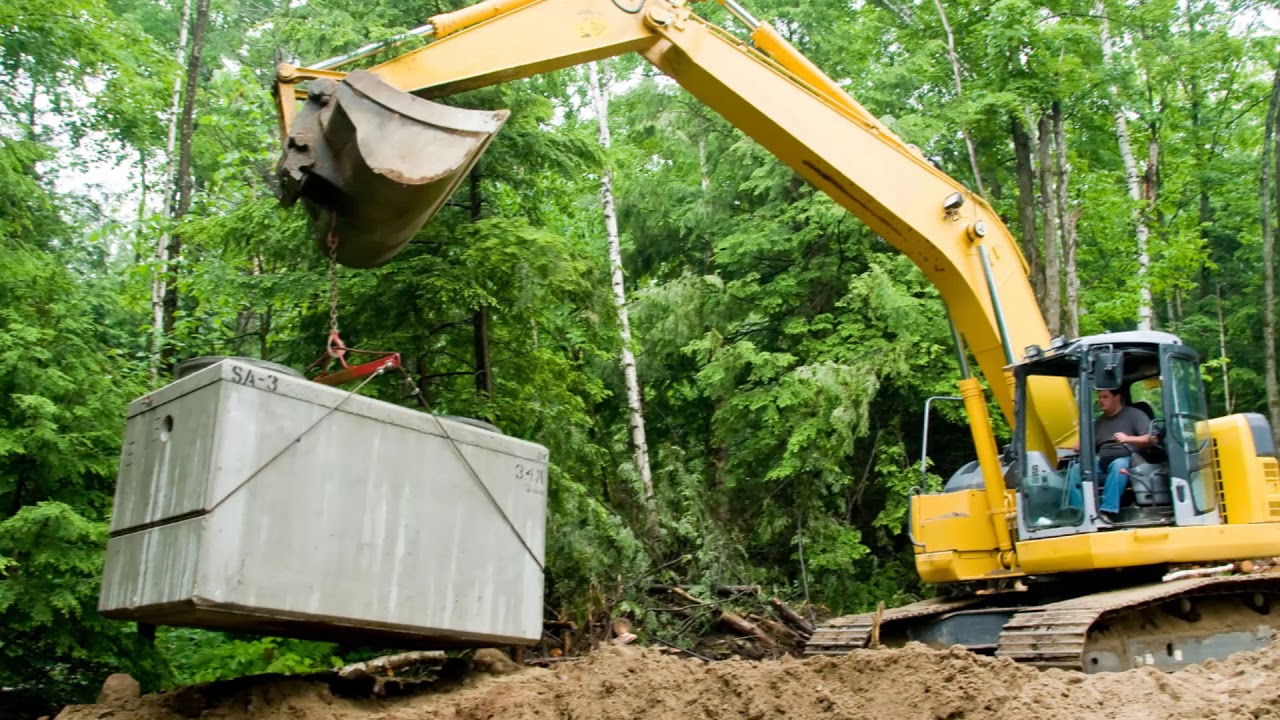 If you are want to avoid the frequent cleaning procedures, you can try flashing water through the drainage system to make sure that fats and grease does not accumulate in the drainage system. There are those incidents where the drainage system leaks. If you realize your drainage system is behaving this way, you need to move in and correct this problem on time. If you do not, you might have to change the entire drainage system. If you realize the pipes in your drainage system are so old, it is better to replace them.
This will save you some money compared to having to keep repairing the pipes in the drainage system. The septic tank is another area where people find themselves wasting so much money. If your septic tank is very old, it is wise to remove it. You do not need to keep spending money on a septic tank that will keep failing every now and then. Replacing the septic tank will save you the many costs that come with frequent septic tank fixing. Even though you need to attend to your septic system, it is worth noting that this is not an easy process to carry out.
If you do not have the skills, there is no way you are going to inspect your septic tanks likewise with the drainage system. These processes require skills and expertise, without which it will be hard for you to carry out these services. To make sure you keep your septic system well-kept, you need to look for someone well-trained and experienced to help you handle your septic system. This is very important. Some so many people have specialized in offering services in septic systems.
However, for you to get the best services, you need someone who has extensive knowledge in dealing with septic systems. It is only a well-experienced person who will be able to offer you the required services and in the best way that will make sure your septic system stays in the best condition will see you enjoy the services of your septic system. If you live in the region of Cypress you need to contact Metro Septic Tank Installation & Repair Group of Cypress. This is a very competent company that has so much knowledge in offering services in the field of septic systems.
The company has well-trained and experienced workers who have amassed a considerable amount of experience from their many years in service. Whether you need septic tank pumping and cleaning or even services in your drainage system, this is the best company that will be able to offer you services in this area. The experts from this company are well-trained and skilled at the same time. Depending on how you would like them to offer you services, the company has what it takes to make sure they offer you the very best of services. The company is well-updated on the new trends in the market, and they are always seeking to use their skills to make sure they offer you nothing but the best services in the business.
When it comes to offering septic system services, we lead ahead of the companies. We offer the best services affordably to make sure that we solve your problems with your septic system. We have trained an extensive team of experts who always try to see to it that you get the best services when you need them. As a resident of Cypress, we promise you nothing but the best services from a well-trained and able team. We value you as our client, and for that, we are always committed to making sure that we deliver the best services to you.
If you need us to help you pump your septic, we shall come to your place armed with all the essential equipment for this process. If you need a reliable person in the entire Cypress that you can trust with your septic system, you need to come to us. Once you come to us, we shall make sure we pay your trust in us with the quality and top services that will see you enjoy a long period with your septic tank and the entire septic system. We are a top company, and that means that we offer so many services.
We offer a variety of services at the Metro Septic Tank Installation & Repair Group of Cypress. Below, you will see the most popular services our clients & customers always ask for. But if you need something that may not be listed, don't worry. Just give us a call or fill out a form, and we'll make sure to come out to your property or business and make sure we can help you solve your septic problems
Here at the Metro Septic Tank Installation & Repair Group of Cypress, we provide the best septic tank services throughout all of Texas and specifically the Greater Houston Area. Below are the nearest cities we can offer immediate services. But if you don't see your city listed below, don't worry! Just give us a call or fill out a form on our contact page, and we'll make sure to take good care of you.
---
Metro Septic Tank Installation & Repair Group of Cypress
13333 West Rd Apt 1132 Houston TX 77041
281-305-9939