Best Septic Tank Installations in Cypress, TX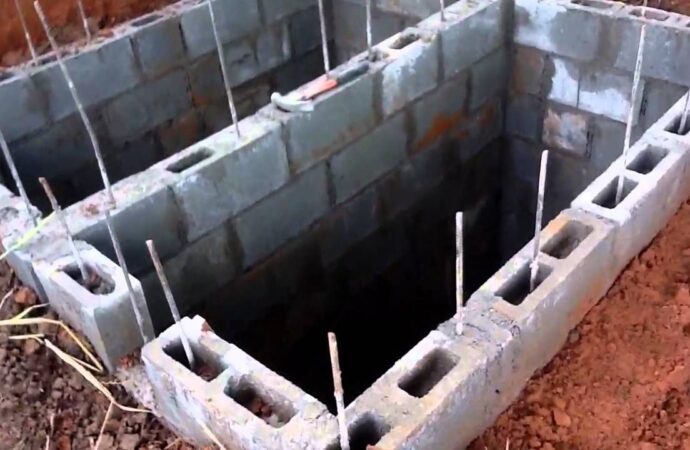 How difficult can it be to deal with something related to your sewage system? More than you can imagine. Many property owners tend to go for DIY ideas nowadays and due to all the videos and blogs they can find on the Internet, the popularity of not hiring professionals for property-related projects is quite high. We are people that encourage everyone to go for what they are actually able to do without risking results and themselves in the process.
But when it comes to one area specific, we do not agree with it at all. Sewage services and projects take a lot of work, the right equipment, and the necessary experience. Unless you want to either get hurt in the process or end up with a poor result that is far from what you expect and need. With that being said, what can be so difficult about any sewage-related problem and project?
Installing septic tanks is one of those at the top when it comes to difficulty. And unlike what you might believe, not many people rely on professionals to do it. We do not have to say that the results or percentage of good ones is very low. After all, what can you do as a property owner without experience in the field nor with the right equipment to do it?
Even when you go for very small septic tanks, things can get complicated if you do not follow all the steps and work based on the land or property where you are going to install them. Besides, who said that the hard work in the project will be the most difficult part of all? When you are going to install a septic tank, you need to make sure to test the soil to determine if it is appropriate for the installation. Otherwise, you will have to go for a plan b or solve the situation with the soil as soon as possible.
The soil is very important since the tank will be mostly buried in the area, which you might know by now. And all the treated wastewater is released into the ground around the drain field. When the soil is not adequate, you will have many problems with this last part of the septic system. Also, when you have the tests done—yes, there will be more than one—, you need to make sure to get the permit from the state.
You cannot install a septic tank in any property without a permit—or maybe more than one depending on where you live. These two steps alone are a lot of work due to how much time you can spend trying to test the soil and how long the people who give you the permit will take to deliver it. And we haven't gotten to the hard work and physical part yet. So far, do you know how to handle things? We doubt it. This is why you should trust this project to professionals who can not only go to the property and get things done in this matter but also deliver the entire service. But make sure that whoever you are hiring can deliver the results you need and expect.
We at Metro Septic Tank Installation & Repair Group of Cypress can help you with your project and guarantee you that the installation will be smooth and perfect for your property. We understand that many property owners in Texas are in need of sewage systems. And unlike what many might think, septic tanks are a good option as long as you do not forget about them after the installation and if you have a good one as well. And with our assistance and results, you will have the perfect system for the entire property, either if it is a residential or commercial one.
What does it take to have it installed?
---
Besides the tests and permits, the rest is about all the physical work you can imagine or picture by now. First, you must know that the main reason you should never handle this project alone or with inexperienced people is that it can be dangerous. Remember you are digging a hole or excavating, and even when you might be going for a small one to place the tank, can you actually do this properly as well?
We are not trying to bring you down but rather make you realize it is not as simple as digging and placing the tank. After all, we might have mentioned 'septic tanks' so far only, but remember it is a whole system you have to make sure is functional and works properly in every possible way. With that being said, when it comes to large tanks, you already know it will be impossible.
During the excavation, our team will make sure to follow all the safety measures and place them until the project is finished or a specific step is done. Of course, the whole process includes the installation of pipes, pumps, and testing of the tank before covering it with the soil. We want to make sure it runs properly and will not give you problems when it is completely new. With all this done, we have to cover it with the same soil and start running it again before leaving.
The whole project can take a few days if it is about a large septic tank. But for very small ones, we can have it done in a day or two at most. Just make sure to contact us and give us a good idea of what you are looking for. If you have no idea of the size of the tank you need or other elements, we can help you by providing advice and guidance in the whole process.
Leave everything to us at Metro Septic Tank Installation & Repair Group of Cypress and you will not be disappointed with the results. After all, this is what we do every day and we are always doing our best to deliver top results in every service.
We offer a variety of services at the Metro Septic Tank Installation & Repair Group of Cypress. Below, you will see the most popular services our clients & customers always ask for. But if you need something that may not be listed, don't worry. Just give us a call or fill out a form, and we'll make sure to come out to your property or business and make sure we can help you solve your septic problems
Here at the Metro Septic Tank Installation & Repair Group of Cypress, we provide the best septic tank services throughout all of Texas and specifically the Greater Houston Area. Below are the nearest cities we can offer immediate services. But if you don't see your city listed below, don't worry! Just give us a call or fill out a form on our contact page, and we'll make sure to take good care of you.
---
Metro Septic Tank Installation & Repair Group of Cypress
13333 West Rd Apt 1132 Houston TX 77041
281-305-9939