Septic & Sewer Line Snaking and Cleaning in Cypress, TX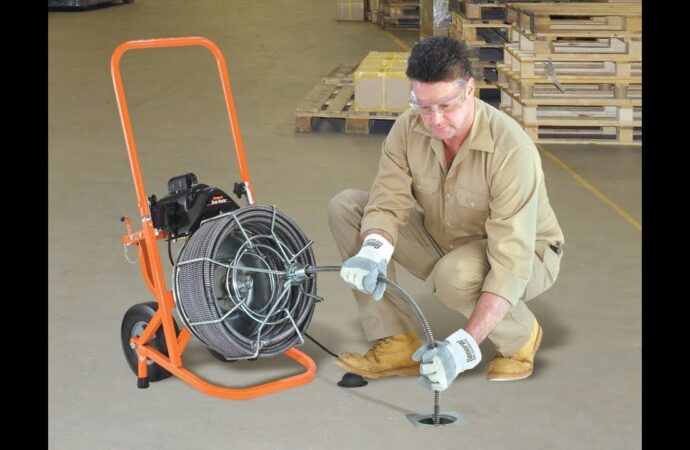 Dealing with the clogged drains of your property or your sewer directly can be more problematic than it seems at the beginning. Usually, using a plunger or some chemicals to get rid of the blockages works in most cases. But when it is something that is completely adhered to the pipe and will not bug unless you scrap it hard or use another method, what can you do? Do you even know that "other method"? Even if you do, without the right equipment and experience we doubt you can perform it correctly without either damaging the system in the process or obtaining the desired results.
That being said, are you actually facing some problems with your drains or some stubborn blockages that do not seem to give up on affecting your system? You might want to find some help and assistance then. Most property owners do not quit when there is nothing else to do and continue doing things like adding more chemicals and even spending a lot of money on them. We know this because we are property owners as well, and on our experience in the personal aspect, we suggest you limit the use of the chemical. They can end up giving you more problems than solutions due to the corrosion they can cause to the drains and lines.
As a result, you will have to either repair them or replace the whole system to make sure everything is working without a leak or issue in any single part. Now, if you have indeed overused it for a while, it is never too late to stop. After all, we are also sure that it has solved your problems… momentarily. The truth is that if you want a drain and sewer to work as usual and like it was the first time, you will need to work more on the blockage and ensure it is completely removed.
For this, using methods like line snaking is more appropriate and effective. To be more specific, it is the right method to use. The issue with it is that it cannot be done by property owners alone due to how hard is to work with the equipment when you do not have experience. And it can also be dangerous. Besides, would you spend hundreds of dollars buying equipment you will use every few years? We doubt it.
It is quite expensive to make this type of investment and you are still missing part of the experience with the whole process. It is not only about having the tools but also knowing how to use them, and we are sure you do not enter the group for that last part. But how can you know that the company or experts you hire will deliver the services you expect? You should just take your time to find reliable ones.
We at Metro Septic Tank Installation & Repair Group of Cypress can help you with all your problems regarding clogged drains and stubborn blockages that are giving you headaches all the time. We are more than familiar with line snaking since it is one of our main services in the company. And we offer it to every city and resident in the areas where you can find our offices and our services can reach you.
Thus, there is no need to handle it alone or continue working and using parts of your property while they are only 50% functional when you have us right here for you. We will take our time to inspect your blockages and determine what needs to be done in specific with this method particular. Then, we will proceed to do it as soon as possible so you can continue using your tubs, toilets, or the part that was blocked without any other problem or delay.
What is line snaking all about?
---
We know you might be confused so far since we have not actually explained what the method is about. It is basically a steel or metal cable that we introduce in the drain or sewer to get to the blockage and start getting rid of it by scraping or even grabbing the waste—all depends on what type of waste it is. Most of the time, property owners have problems with hair and grease, which cannot be removed with the usual plunger or chemicals and liquids. 
Instead, it is necessary to make the hair stop being a hassle, and usually, the most effective method is to remove it by grabbing it or making sure it will not be a problem later on by scraping the area. We will decide what the best outcome is based on your specific problem and type of waste. With that being said, why is it difficult and dangerous?
It is difficult because you never do it like a routine. Yes, the concept of the method is simple and quite the same when you think about the cable and specific tool you use. But you never know what can go wrong with it and the removal of the blockage. Now, about being dangerous, the cable or tool used for the snaking usually has a blade on the edge. 
It can be very dangerous to deal with it when you have no idea how to insert the tool and how to get rid of the waste using it. There is more to it than just the simple explanation we gave you so far. But we want you to know with this is that the best option is to leave it to professionals like us at Metro Septic Tank Installation & Repair Group of Cypress. 
You will have top results guaranteed and no more clogged drains and sewers for a while. Usually, property owners contact us every 2 to 5 years to get this done in one of their areas. If you are on it already or decide to perform it due to a problem, we can inspect the rest of the areas in the property to know if it is necessary as well.
We offer a variety of services at the Metro Septic Tank Installation & Repair Group of Cypress. Below, you will see the most popular services our clients & customers always ask for. But if you need something that may not be listed, don't worry. Just give us a call or fill out a form, and we'll make sure to come out to your property or business and make sure we can help you solve your septic problems
Here at the Metro Septic Tank Installation & Repair Group of Cypress, we provide the best septic tank services throughout all of Texas and specifically the Greater Houston Area. Below are the nearest cities we can offer immediate services. But if you don't see your city listed below, don't worry! Just give us a call or fill out a form on our contact page, and we'll make sure to take good care of you.
---
Metro Septic Tank Installation & Repair Group of Cypress
13333 West Rd Apt 1132 Houston TX 77041
281-305-9939