Top Septic Tank Cleaning Company in Cypress, TX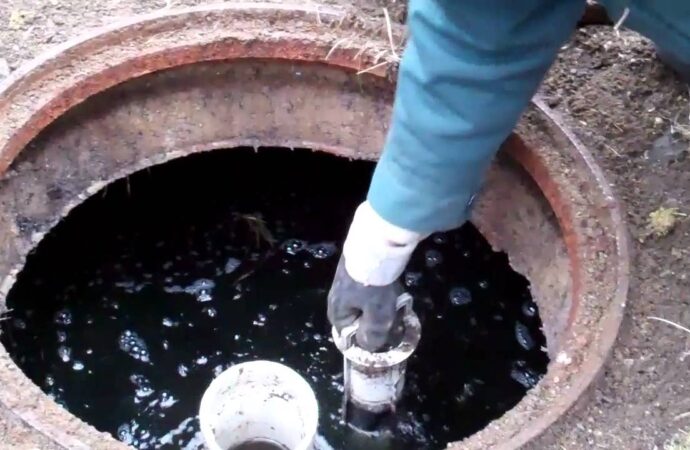 When people think about sewage systems, they do not really think about all the services that come after the installation they have performed. Or simply with the system they already had installed when acquiring the property. Instead, they focus on other areas of their properties and think about what needs to be done to get something look more beautiful and stunning.
We understand that for homeowners—more than commercial property owners—the appearance and look of their homes is quite important. However, you cannot let this overshadow the rest of the needs and things you have to deal with in your property, or you will end up with a stunning one that is not functional at all. What does this have to do with sewage systems? Everything. Just imagine having problems with your drains, toilets, sinks, and every part of the house that depends on it.
If you do not do something about it, you either will be flooding in waste or be unable to use the rest of the areas for a while. But did you know that these problems can be easily prevented if you just take the time to perform services that are only directed to take care of the system? For example, if you have a septic tank installed, things do not have to be "dirty" and "smelly" as many people say when they have one as well.
You can easily prevent all this and have a good and functional tank by only cleaning it every few years. Yes, we just said cleaning, and you better not forget about it from now on. Cleaning septic tanks is crucial for their performance and ensuring they are not antihygienic or not healthy at all. We know everything about the concerns of property owners in Texas about them.
But as we mentioned before, everything can be prevented and taken care of with a simple maintenance service. You only need to focus on it and never neglect the fact that it is truly necessary. Unfortunately, homeowners are the ones who always miss the need of cleaning them and end up with problems like bacteria, flooding wastewater, rats, and many other unpleasant things in the area of the tank. Why would you wait until this point? And what about commercial property owners?
Usually, business owners have a better concept of what needs to be done and why since they are not the only ones on the property or using the parts connected to the system. Thus, they have to worry about everything being neat and perfect to ensure people will be satisfied with the results and the property overall. Therefore, we cannot include them all the time but rather a slight bit into this topic. Now, we do not want to keep pointing fingers at someone and saying what he or she did wrong. Instead, we want you and everyone else to go for services that will guarantee the results and systems you need.
We at Metro Septic Tank Installation & Repair Group of Cypress can help you by delivering the septic tank cleaning service you will need at some point or maybe now, to ensure your tank is completely free of bacteria and fungus. We will make sure to take our time with the cleaning by performing an inspection before anything else. This inspection will allow us to determine the level of waste in the tank if it needs something extra like pumping, and how we can proceed to start cleaning it. There is a lot to consider when it comes to this, and we have to make sure we are not only leaving it as neat as possible but also preventing any damage from taking place.
Cleaning is not that simple when it involves a septic tank, which is why we would never recommend you to do it alone, especially with large tanks and some installations in commercial buildings. You can rely on us for this and rest assured that the results you will obtain will be what you expect and even more.
How can we get this task done?
---
The whole process takes more steps than the previous ones mentioned. In some situations, extra services are required. We mentioned pumping not too long ago and we want you to keep it in mind for now. For now, we want to answer another question, how do you know when you need cleaning?
Usually, you should not wait until something bad happens or signs start to appear. It can compromise the integrity of the system and lead you to repairs and even replacements, which can be costly and something you should avoid at all costs. With that clear, you usually notice the drains being unable to get all the water away as fast as usual. Or maybe the smell and odor most people talk about will be present in not only the area of the tank but also in a part of your property.
On the other hand, any problem you might have with your usual areas of the property connected to the system can be related to a dirty tank that needs to get some waste removed. When this happens, you can either go for another service or have an inspection since you might not be sure it is your tank overall. Now, going back to the first question: we will handle it step by step. After the inspection, we will proceed to remove the lid and know the level of the waste.
We will check the drain field and other parts of the system to also clean them to make sure they do not represent a problem for the whole process of getting rid of the waste and treating the water. After this, our team at Metro Septic Tank Installation & Repair Group of Cypress will start to remove all the solid waste and wastewater to clean every corner and side of the tank. Finally, they will eliminate bacteria and fungus with the right chemicals and options available in the market. By the time we finish, you should expect a tank as clean as the first time it was installed.
We offer a variety of services at the Metro Septic Tank Installation & Repair Group of Cypress. Below, you will see the most popular services our clients & customers always ask for. But if you need something that may not be listed, don't worry. Just give us a call or fill out a form, and we'll make sure to come out to your property or business and make sure we can help you solve your septic problems
Here at the Metro Septic Tank Installation & Repair Group of Cypress, we provide the best septic tank services throughout all of Texas and specifically the Greater Houston Area. Below are the nearest cities we can offer immediate services. But if you don't see your city listed below, don't worry! Just give us a call or fill out a form on our contact page, and we'll make sure to take good care of you.
---
Metro Septic Tank Installation & Repair Group of Cypress
13333 West Rd Apt 1132 Houston TX 77041
281-305-9939