Quick & Affordable Drain Cleaning Services in Cypress, TX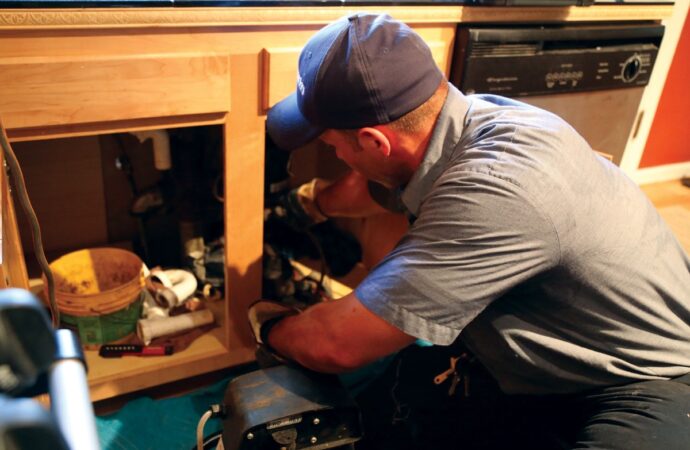 Owning a property is not as easy as people think. It sure is satisfying due to how much you can do when not having to pay rent or worrying about other expenses that are not involved in the upgrades or repairs of your property. But you will have to be prepared for everything in order to ensure it does not turn into an inconvenience later on for you to maintain the property—either if it is residential or commercial.
Of course, if we are talking about a new property, there shouldn't be anything to worry about most of the time unless you are planning to go for new projects and additions. However, in a few years, it is inevitable to deal with something at some point. Like a clogged drain for example. Who hasn't dealt with all the waste accumulated in one place at some point in their lives?
Even someone who has a rented property or small room knows what having stubborn blockages is. And if you want to deal with them you usually have to use a plunger, some liquids, and chemicals, or go for the best option of getting professionals for the task.  Now, we know that a property should not give you many headaches if you keep everything in check. Therefore, always prioritize maintenance, cleaning, and even the same process of unclogging drains even when they are not giving you many problems.
In short, performing certain services before the actual problems appear is a good option. The sewage system in your property quite follows this advice since you can prevent many repairs and problems in the long run. Everyone at some point gets familiar with some problems in the drainage system or septic tank which makes them start looking for solutions. This takes us back to the example we gave you a few moments ago and that is part of the main topic here.
The problem is that most of the problems and situations with either your septic system or sewer line Most problems in any residential and commercial property when it comes to sewage are related to the drains. They give you problems due to all the hair, oil, grease, and waste that go through the drains to reach the septic tank or go into the main sewer line and how easy is for it to build up over the years. Considering what we said before about plungers and chemicals, you would think it is simple to deal with clogged drains, but is it? Well, if it was that simple, there wouldn't be a service like drain cleaning available in the sewage industry and among companies.
Dealing with the blockages can be problematic when you have to deal with the drains but also prevent them from being damaged. All at the same time. However, when you hire professionals to take care of this, you are guaranteed good results and a drain that will work properly for the next couple of years. At Metro Septic Tank Installation & Repair Group of Cypress, we can help you with all your problems and issues when it comes to stubborn blockages or maybe other issues with your drains. We are quite familiar with this service due to the number of people that require it every day in Texas.
It is common, after all, to have problems with the drains and waste you have been throwing without control or has accumulated over the years. Now, most of the time, you do not have to worry about getting it done too often. If you do not throw elements and solid waste that can be too problematic and have certain control over the sewage system, you should pretty much be fine with everything. With that clear, why would you hire professionals for something as "simple" as cleaning drains?
It is required to have experience if you do not want to end up with more problems than solutions. In our case, our professionals will take care of everything and ensure that your drains are unclogged while also making sure nothing else will be a nuisance anytime soon or maybe never. In our company, we have had to help many property owners that broke their drains or damaged them due to the items and tools they used to get the drain cleaned or free of all the waste—if they even made it. This means they spent more money and time trying to get this done instead of just calling us and allowing our experts to handle the job.
Now, is it always necessary to go through a lot of trouble to get this done? Not really.  Sometimes, it is as simple as introducing a specific tool that will help us to remove the large amount or small blockage in the drain. But when it comes to using liquids, we always make sure they are not corrosive for the pipes. However, you cannot use any substance that people sell in stores and offer you since it can be the worst solution for your drains. Our experts will determine which one is the best approach for your clogged drains and perform it right away.
How to get access to our drain-cleaning services
---
It is definitely one of the main services in our company and thus, we have made it easy for everyone to reach out to us and request it. Overall, you can get in contact with our experts without any issues or delays. You just have to keep focused and make sure you get in touch with us as soon as you notice a problem with your system. With that, the rest will be as simple as a call, sending an email, or visiting us in the nearest office. 
We are available in several cities around Texas, and not only in Cypress as our company name indicates. If you end up needing the service, we will perform it right away or suggest the best solution if it is not the right one for the problem you have. Just trust us at Metro Septic Tank Installation & Repair Group of Cypress, and you will be able to stop having so many problems. 
We offer a variety of services at the Metro Septic Tank Installation & Repair Group of Cypress. Below, you will see the most popular services our clients & customers always ask for. But if you need something that may not be listed, don't worry. Just give us a call or fill out a form, and we'll make sure to come out to your property or business and make sure we can help you solve your septic problems
Here at the Metro Septic Tank Installation & Repair Group of Cypress, we provide the best septic tank services throughout all of Texas and specifically the Greater Houston Area. Below are the nearest cities we can offer immediate services. But if you don't see your city listed below, don't worry! Just give us a call or fill out a form on our contact page, and we'll make sure to take good care of you.
---
Metro Septic Tank Installation & Repair Group of Cypress
13333 West Rd Apt 1132 Houston TX 77041
281-305-9939