Sugar Land's Best Septic Tank Service & Repair Company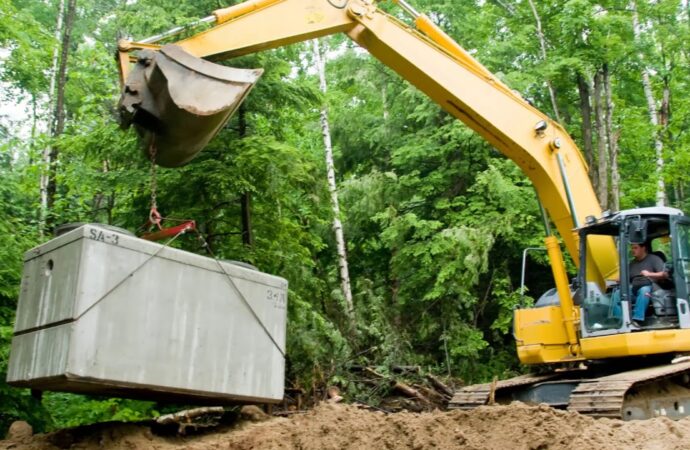 Big cities like Sugar Land have everything you can ask for. Good places to visit, a stunning neighborhood to live in—more than one—, and companies and experts everywhere that can meet your needs for certain areas of your property or in other matters. In the case of needing sewage services for your septic tank or sewer line, you can find us, Metro Septic Tank Installation & Repair Group of Cypress, in the city.
Our company has been in the industry for over two decades and even when our main offices are located in Cypress, we are able to take our services to the next level and offer them in several cities around Texas. We want to make sure that property owners can rely on qualified and experienced professionals to fix their sewage systems, clean them, or handle a few problems that might look simple but can be more of a hassle than people believe. Therefore, we have put a lot of effort into investing time and money in reaching out to most people in Sugar Land, and this means we can get to your property regardless of its location in the area.
But with that clear we want to know, what are you trying to access in specific? Are you trying to get a septic tank installed? Or maybe repair a sewer line that has given you problems since the beginning? 
Or do some additional elements catch your attention and you might need them? We are here to cover all your needs, problems, and projects, so there is no need to hesitate when telling us about what you are looking for.
In case you have a problem but do not know which service or solution fits better to get it done and finally breathe away from it, we can help you with an inspection. Our team of experts will get there and inspect the whole system to determine the problem and find the solution. This also applies to certain areas of your property that are connected or related to the system. Like your drains and lines inside the property.
We can handle everything, and we are quite serious about this. Thus, do not worry if you are trying to access a service like drain cleaning in which we will make sure to remove the stubborn blockages of the drain with the right tools. Or if you are looking for a more elaborated and difficult service that involves replacing a whole septic tank or sewer line.
We have gained experience in all the services we have available in the company, which is why you can request any of them, and rest assured you will get top results and personalized attention. Just make sure that if you already have an idea of what you need or you are certain about it, you let our experts know so they can work around it and plan something. However, if you have your doubts and do not know what to do, leave everything to us from the beginning and we will take care of everything.
We offer a variety of services at the Metro Septic Tank Installation & Repair Group of Cypress. Below, you will see the most popular services our clients & customers always ask for. But if you need something that may not be listed, don't worry. Just give us a call or fill out a form, and we'll make sure to come out to your property or business and make sure we can help you solve your septic problems
Here at the Metro Septic Tank Installation & Repair Group of Cypress, we provide the best septic tank services throughout all of Texas and specifically the Greater Houston Area. Below are the nearest cities we can offer immediate services. But if you don't see your city listed below, don't worry! Just give us a call or fill out a form on our contact page, and we'll make sure to take good care of you.
---
Metro Septic Tank Installation & Repair Group of Cypress
13333 West Rd Apt 1132 Houston TX 77041
281-305-9939