Cypress' Top Septic Tank Replacement Company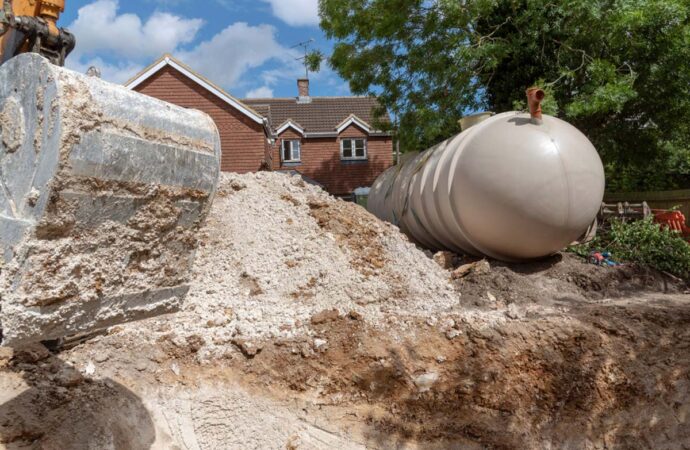 It is not easy to deal with projects that involve having to get a brand-new object of… whatever you might have to deal with. After all, it takes a lot of work to sometimes find the pieces, have them removed and installed, spend money on it, and everything involves having and needing to go for new parts and elements. In a property, you will have to cover any repairs and make sure that everything is in place all the time.
But what happens when repairs are not enough for certain areas and parts of the property? Do you let it be or maybe go for another solution that involves basically the same method of repairing? Well, for systems and elements like septic tanks and sewage systems, that might not work quite well. Sometimes, it is inevitable to replace something in the system to ensure it continues working properly.
However, it is true that the best thing you can do is to prevent the replacement of any single part of the whole system. After all, imagine having to deal with it. That would be definitely a lot of work. If you are here reading this, that means you are either thinking about replacing your septic tank either because it is old and damaged, or maybe because it is better to go for another one to cover all your needs.
Unless it is 100% necessary, do not take the time to go through this project. Besides, it is not something you should ever consider doing alone either. Replacing septic tanks takes a lot of work, time, and money. Overall, tanks are not that expensive and can be installed without any issues or thoughts. However, when you move this idea to the need for removing and installing—which is a replacement—, you know the whole process will be not "cheap" in terms of services and materials.
And since you will need professionals for it, you have to add the extra rates for it. But with that clear, when would you need to replace your septic tank? Previously, we just gave you the reasons why anyone would go for it, so everything that is left for you is to decide or determine why YOU are going to replace it. But if you are trying to ask this question in a manner that focused on how you know when you need to replace it, you will notice it with several signs on your property.
Damaged septic tanks give a lot of problems when it comes to the toilets and sinks, causing them to either have flooding water all the time or miss some of it to be able to use them properly. Basically, you will notice several signs that are very similar to other problems like clogged drains or maybe damaged pumps. Yes, it is hard to determine if you need the replacement based on this since it could be anything. But with the assistance of our professionals, there should not be any problems.
Metro Septic Tank Installation & Repair Group of Cypress is one of the most reliable and experienced companies in the state that can deliver all the solutions you need. And this includes helping you replace your septic tank. We want to make sure things are done properly and without bringing up more problems that you might need to deal with. You would be surprised and stunned by the number of people who have to go over more issues and replacements due to poor services.
We are not part of the companies in this industry that promise you something but deliver other things that are quite different from what you expected—in a negative way. Therefore, rest assured that with us, you have your problem solved in the best way.
How do we handle

septic tank replacement

? Is it only for residential property and small tanks?
---
For the first question, the whole process of replacing a tank is easier or more difficult depending on the size and the damage of the tank. We have to know the real condition of the tank and the whole system to plan how we are going to proceed and make sure it is properly removed without damaging anything in the area. Placing the new one is probably the easiest part if we have to choose, but that does not mean it is actually simple. 
There is a lot involved in the process. Inspections, testing, removing, checking, placing, and checking again. We have to follow every step and be alert to any problems that could appear during the process. Therefore, if you want a simple but clear explanation, just keep in mind we just follow the right steps to guarantee the best results.
And you can be present when this takes place. As for the other question, we do work with both options. We know that most people worry about not being able to obtain the services due to the type of property they have. After all, commercial buildings implicate a lot of work and extra struggles due to the usual size of the septic tanks installed. 
However, our company does not back up with this and we will work around your replacement project even if you own a large property with a large tank as a result. We will make sure to find the most suitable one for you when performing this and even install a better model of a septic tank for your property to be neat and functional in every possible way. And yes, this goes for both residential and commercial ones. 
We want to make this clear because we know that most companies do not offer both services at the same time or do not work with them. But we do, and this is because our team at Metro Septic Tank Installation & Repair Group of Cypress has been trained, equipped, and gained experience over the years to guarantee the best services and results. And to help any property owner in need of them. 
We offer a variety of services at the Metro Septic Tank Installation & Repair Group of Cypress. Below, you will see the most popular services our clients & customers always ask for. But if you need something that may not be listed, don't worry. Just give us a call or fill out a form, and we'll make sure to come out to your property or business and make sure we can help you solve your septic problems
Here at the Metro Septic Tank Installation & Repair Group of Cypress, we provide the best septic tank services throughout all of Texas and specifically the Greater Houston Area. Below are the nearest cities we can offer immediate services. But if you don't see your city listed below, don't worry! Just give us a call or fill out a form on our contact page, and we'll make sure to take good care of you.
---
Metro Septic Tank Installation & Repair Group of Cypress
13333 West Rd Apt 1132 Houston TX 77041
281-305-9939